The Millennial: The Scent of Amillennium
So, we've met Gen Z but, who came before them? I'm sure you've heard the word 'millennial' numerous times – it has become a household term – but now it's time to properly meet this edgy cohort of humans.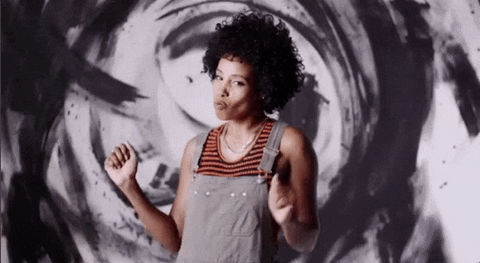 Millennials (Generation Y) is the phrase used to generally describe a person who reached adulthood in the early 21st century and covers the generation of people born between 1980 and 2000. More than anything, Millennials want control of their lives, so build the tools that give them control. Millennial is not simply a generation; it's an attitude.
Fascinatingly, Millennials make up the biggest generation ever – even larger than baby boomers. Their so-called attitude to life is characterised by being highly educated, self-confident, technologically savvy and ambitious. A millennial is truly a force to be reckoned with, a generation that paved the path for a digital world having lived through the analogue. They tend to be liberal, with an ardent desire to make a positive impression on the world. Do you know a millennial? They'll certainly make sure you know about it! It's all about confidence and fearless expression, seasoned with a healthy dose of ego.
​
It's not surprising considering that these 'echo boomers' are the most studied and talked about generation yet. They are pragmatic idealists; they believe that the only thing that stands between dreams and reality is your own hands to make it happen. Millennials are all go, go, go.
The Scent of a Forward Thinker
If it wasn't made clear earlier, this lot are extremely confident and assertive; they are not afraid to get their way and will do anything to achieve their goals. A PwC Millennial survey (2015) revealed that British female Millennials are the most confident and ambitious of any female generation - 49% of them began their careers with the belief that they can reach the very top. They need to smell of success and nothing screams dynamism and energy like citrus aromas. Maison 21G recommends tangy, charged and vibrant combinations like Neroli Nude and Bergamot Blast to aromatically fuel this demographic's climb up the entrepreneurial ladder.
"Tangy, charged, and vibrant..."
Millennials are authentic. Millennials want to be real. Millennials want to be true to who they really are. It was written in The Huffington Post in 2016 that millennials "are not moved by flashy ads, big promises, and 'wow' factor. They want authentic messages, authentic brands, and authentic interactions." That's why it's so important that they wear a fragrance that reflects their unique personalities. Wildflowers, like Maison 21G's Muguet Muse, combine classic with the contemporary just like the modern-vintage transcendent Millennials. Fruity creations, like the simply delicious Raspberry Rhapsody, reflect the effusive enthusiasm and ecstasy of belonging to such a driven demographic.
If you're a millennial, why not check out Maison 21G's collection of fresh aromatics. They contain calming, pure scents that reflect the fresh minds of this generation. This bunch are fairly clever, so a fragrance that reflects their mental clarity seems like a must. Clear mind equals a healthy, productive mind. For this, we recommend magnetic myrrh for a cooling smell that is both sweet and dark simultaneously. Sage Supreme is more of a masculine smell that makes the wearer appear dominant and focused – a scent that will suit a great percentage of these feisty and strong millennials!
We're launching our official website and more very soon! You can almost smell it in the air! Don't want to miss out? Then do what needs to be done, follow and like us on Instagram and Facebook! Join the mailing list below, too!